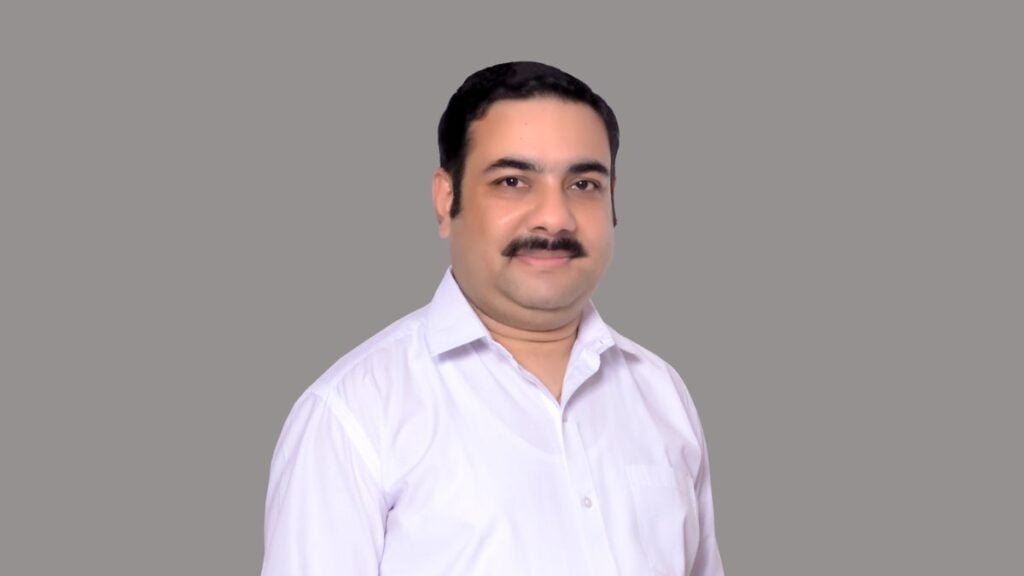 Ashish Jain, Founder & CEO – Mobifly
New Delhi (India), July 1: Mobifly, founded in 2013, has emerged as one of the most trusted IT product engineering companies under the leadership of Ashish Jain, the esteemed founder and CEO. Mr. Jain is a renowned tech professional with a strong inclination toward leveraging technology to tackle business problems. With an impressive track record spanning over 20 years in the IT industry, prior to establishing Mobifly, Jain's talent shone brightly as he worked with Fortune 500 companies, spearheading the development of large-scale technology solutions across the United States and India.
It is indeed a great achievement for Mobifly to be associated with the GST E-Invoice / EWayBill solution, which has become a critical tool for running the compliance of many Fortune 500 companies. For Ashish, this achievement is a dream come true since his college days when he had the vision to design and develop something that would be widely used. The success of Mobifly and its association with such a massive project is a testament to the founder's dedication, hard work, and vision for using technology to solve complex business problems. It is also a reflection of the talent and commitment of the entire team at Mobifly, who have played an essential role in making this achievement possible.
The company excels in custom software development, tax technology, e-invoicing, identity management, logistics, and ERP solutions. By harnessing the power of cutting-edge tools and technologies, Jain remains devoted to delivering solutions that help organizations perform their tasks faster, easier, and more efficiently.
The company's reputation for excellence has attracted the attention of today's unicorns, including industry giants Snapdeal, Shopclues, Chaipoint, and Delhivery, all of whom have sought partnerships with Mobifly. Additionally, Mobifly takes great pride in its association with clients from the esteemed Big 4 group, actively assisting them in implementing advanced technology solutions.
The Gurugram-based IT company, Mobifly, has achieved remarkable success through referrals from satisfied clients.
Passionate about entrepreneurship, Ashish Jain, the founder of Mobifly, dedicates four hours every Saturday to providing pro bono tech advice and support to startup founders. With expertise in various fields such as custom software development, tax technology, e-invoicing, identity management, logistics, blockchain, and AI, Jain actively contributes to the growth and success of aspiring entrepreneurs, driving meaningful change in the startup ecosystem.
Mr. Jain has recently founded HeelrCare.com, an innovative mental health app aimed at revolutionizing access to online counseling. With this groundbreaking platform, individuals can seek professional help anytime, anywhere, and anonymously, all with the simple click of a button. With Jain's entrepreneurial drive and commitment to making a positive impact, HeelrCare.com is poised to transform the landscape of mental health care by leveraging AI to create a more accessible and inclusive platform for mental wellness.
The entrepreneur prioritizes team building and the growth of freshers in the tech industry. With mentorship and learning opportunities, he fosters a collaborative environment for young talent to excel and make an impact. Jain's dedication shapes a thriving generation of tech professionals.
In conclusion, Ashish Jain's visionary leadership and innovative approach have propelled Mobifly to remarkable success, establishing it as a trusted IT product engineering company. His dedication, expertise, and commitment to leveraging technology to solve complex business problems have not only led to prestigious partnerships but also contributed to the growth and success of aspiring entrepreneurs. With a focus on team building and nurturing young talent, Jain is shaping a thriving generation of tech professionals, ensuring a bright future for Mobifly and continued contributions to the industry.
For more information, please visit: https://mobifly.tech/
If you have any objection to this press release content, kindly contact pr.error.rectification[at]gmail.com to notify us. We will respond and rectify the situation in the next 24 hours.