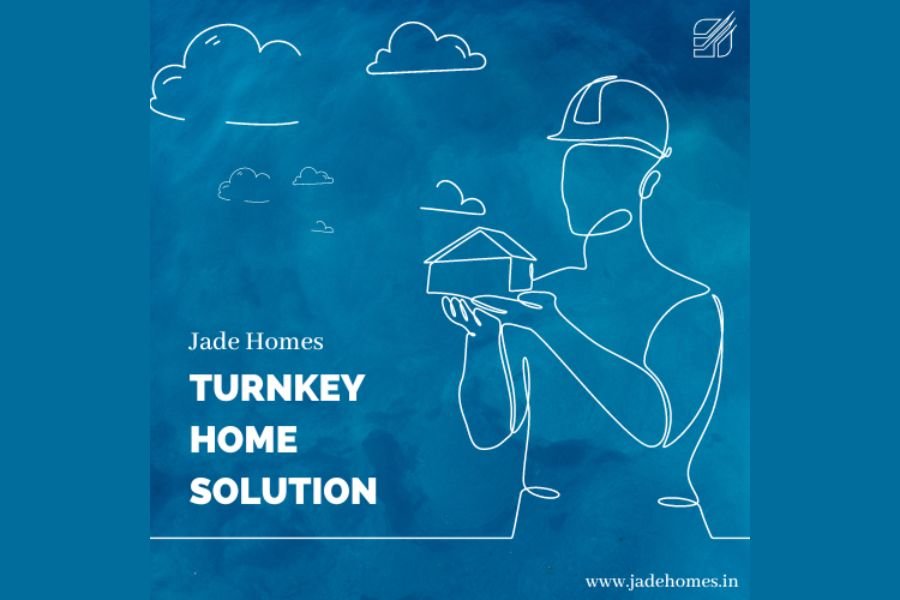 At Jade Homes, we say, "Your Project – Your Control"
New Delhi (India), May 22: Building a new home is an exciting and challenging project. While it's exciting to plan the layout, choose the fixtures, and decorate the home, it can also be stressful to manage the construction process. This is where a turnkey home builder can come in handy.
A turnkey home builder is a company that takes care of every aspect of building a home, from site selection and design to construction and landscaping. With a turnkey builder, the homeowner doesn't have to worry about finding and coordinating different contractors for each stage of the building process. Instead, everything is taken care of by one company.
The benefits of working with a turnkey home builder are many. For one, it simplifies the building process. Homeowners don't have to worry about managing different contractors, coordinating schedules, and dealing with issues that may arise during construction. With a turnkey builder, everything is handled by a single point of contact, which can make the process smoother and less stressful.
Another benefit of turnkey home building is that it can be more cost-effective than other building approaches. Because the turnkey builder handles all aspects of the build, they may be able to negotiate better prices with suppliers and contractors. They also have experience managing construction projects, which can help them identify areas where costs can be cut without sacrificing quality.
One concern that some homeowners have about turnkey building is that they won't have as much control over the design and construction process. While it's true that turnkey builders may have standard floor plans or designs to choose from, many also offer customization options. Homeowners can work with the builder to create a custom plan that meets their specific needs and preferences.
Of course, there are also some potential drawbacks to turnkey building. For one, homeowners may not have as much flexibility in terms of scheduling and construction timelines. Turnkey builders may have a set schedule of when they build homes, which may not align with the homeowner's preferred timeline. Additionally, while turnkey builders strive to deliver quality homes, some homeowners may prefer to work with individual contractors to have more control over the materials used and the quality of the work.
When considering a turnkey home builder, it's important to do your research and choose a reputable company with a track record of delivering quality homes. Look at their portfolio of past projects, read reviews from other homeowners, and ask for references. You should also make sure that the builder offers a warranty on their workmanship and materials, as this can provide added peace of mind.
Ultimately, the decision to work with a turnkey home builder will depend on your individual needs and preferences. If you're looking for a simplified building process, cost savings, and the convenience of having everything handled by one company, turnkey building may be the right choice for you. However, if you have specific design ideas and want more control over the construction process, you may be better off working with individual contractors.
If you have any objection to this press release content, kindly contact pr.error.rectification@gmail.com to notify us. We will respond and rectify the situation in the next 24 hours.