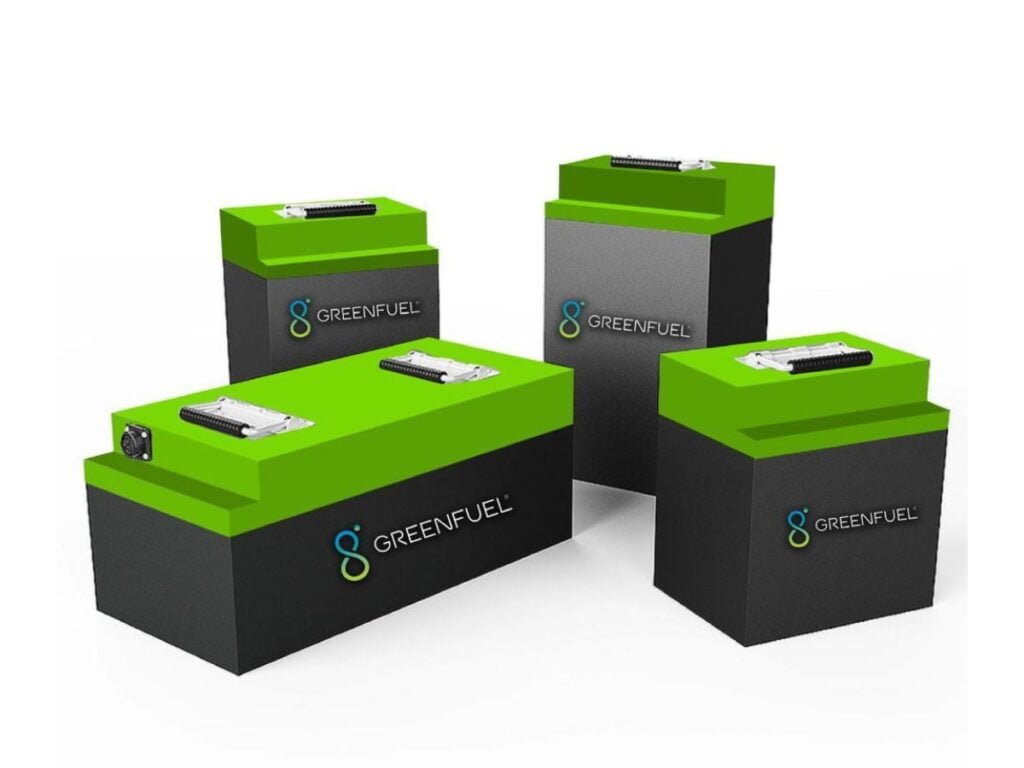 New Delhi (India), July 6: Greenfuel Energy Solutions, India's leading provider of clean mobility solutions, obtained AIS 156 (Amendment 3 Phase 2) certification for its premium range of lithium-ion batteries. The ICAT certification confirms that the batteries meet the latest quality, safety, and reliability standards. Greefuel batteries provide long-lasting, reliable performance and are available in commonly used lithium-ion chemistries LFP (Lithium iron Phosphate) and NMC (Nickel Manganese Cobalt).
Greenfuel batteries have always maintained the highest level of safety standards. By adhering to the AIS 156 standards, Greefuel reinforces its commitment to providing high-quality, reliable battery solutions for both two and three-wheelers. The certification ensures that all Greefuel batteries meet the standards of the International Electrotechnical Commission (IEC) and guarantee that they are safe and efficient. This provides customers with the peace of mind that their batteries will meet their needs and perform as expected.
Commenting on the development, Akshay Kashyap, MD, Greenfuel Energy Solutions, said, "We are excited to announce that Greenfuel's Li-ion batteries are now certified by AIS 156 Amendment 3 Phase 2. This certification demonstrates our commitment to safety and quality and confirms that our batteries are the best in the industry. Our lithium-ion batteries are manufactured with the highest quality materials and are rigorously tested to meet all national and international requirements. We are confident that our customers will be delighted with the performance and reliability of our certified batteries."
Greenfuel batteries are also internationally certified to UL 1642, the UL standard for safety for lithium batteries, and standard UN 38.3. The company's BMS (Battery Management Systems) is licensed with AIS004, which ensures all necessary safeguards against overcurrent, over-discharge, overvoltage, short circuit, and over temperature are present in its BMS.
Speaking on receiving the ICAT certification, Mr. Ashok Chaudhary, President, Greenfuel Battery & Gas fuel division, said, "Greenfuel's compliance with the latest AIS-156 Amendment 3 Phase 2 is a crucial step towards ensuring the safety and reliability of our EV batteries. Greenfuel understands the importance of reliable, high-performance batteries, so we strive to provide the most advanced, clean mobility solutions available on the market."
Today, Greenfuel is a Tier-1 supplier for all major automotive OEMs. The company's lithium-ion batteries have been used for over 40 million kilometers, a testament to its vision of a sustainable and green future. Greenfuel is currently working on embedding pre-alerts in its batteries to inform customers of any abnormal behavior and avoid safety-related issues.
About Greenfuel
Established in October 2006 to propel the transition towards a green and sustainable future, Greenfuel embarked on the journey as a manufacturer of components and system solutions provider for Alternative Gas Fuel Systems to the automotive industry in India. An established name in the CNG market, it has diversified its services and product offerings to encompass Alternative Fuel Systems, Advanced Batteries, and Electronics. Technological advancement is the undercurrent of growth at Greenfuel, the organization has six patents to its credit, along with several other certifications and recognitions.
If you have any objection to this press release content, kindly contact pr.error.rectification@gmail.com to notify us. We will respond and rectify the situation in the next 24 hours.